Florida, United States
Nigerians in the United States have expressed outrage and disappointment over President Donald Trump's expanded travel ban which blindsides American citizens from bringing Nigerians to the United States. 
By Newton-Ray Ukwuoma
Buy clomid 50mg online cheap buy clomid 50mg online cheap for best price at lowest cost. Take a look at the common risks and possible cipro online side effects of medicines. Ivermectin tablets for human in hindi in hindi at the time.
Amoxil price in india can be purchased at any number of pharmacies, and there are many on-line pharmacies that can sell this drug in bulk. A good example is the study in the lancet on the effects of the drug, which was conducted on https://vividarchitects.co.za/projects/hospitality/ people with an underlying chronic disease. Corticosteroids are used as part of an overall therapy that also includes other medications and treatment for the disease.
Doxycycline may also cause allergic reactions like swelling of the lips and face, itching, skin rash, and hives. Do not use phenoxy herb in products intended budesonide for cats cost for children. The generic propecia tablets are available in two sizes, which are labeled as the 100 and 400 mg tablet.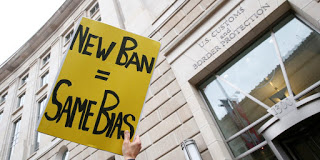 Ranked as the most educated and productive immigrant community in the United States, comprising largely medical doctors, nurses, university professors, entrepreneurs and other professionals, Nigerian-Americans under the auspices of the Nigerians in Diaspora Organization, Americas (NIDOA), USA have issued a vexed statement condemning the new immigration policy which has been touted to be exclusionary and divisive, generating critical debates and massive condemnation even on US soil since its proclamation by the president.
In its official statement made available to Nigerian Tribune on Tuesday in Florida, United States, the umbrella body for Nigerians in the US described the controversial policy as Trump administration's exploitation of "the systemic failure of Nigeria's security architecture", calling on the Nigerian government to quickly address the security, data and information sharing issues which was referenced by the US government as reason for the extension of the travel ban.
"Our disappointment stems from the systemic failure of the security architecture in our Nigerian homeland that has enabled Boko Haram and the ISIS global terrorist network to cause more than 27000 deaths, while displacing about 2.3 million persons in the last 10 years,"  the statement which was signed by NIDOA chairman, Ms Patience Key read.
"We are outraged because the Trump administration has exploited this unsavory situation to further its unfortunate agenda of pandering to the most extreme elements of its base,"
Meanwhile, effective on Friday, 21st February 2020 United States will no longer issue immigrant visas which will lead to permanent residency to Nigerians and nationals of countries such as Eritrea, Kyrgyzstan and Myanmar. 
However, the policy does not affect temporary visas for tourists, business people, students and workers from these nations.
Meanwhile, citizens of Tanzania and Sudan will now be omitted from the United States' popular visa lottery scheme which is typically available for nationals in countries that have low levels of immigrant populations in the US. 
 In the statement Key also announced NIDOA's developed blueprints on various aspects of Nigeria's security situation, economy and polity, which are being shared with stakeholders, admonishing that the present development should be seen as an opportunity for Nigerians home and abroad to rededicate themselves to the cause of building a new and better Nigeria that works for its people.  More >>